Last Updated on January 2, 2022 by Scott Charleboix
"This post contains affiliate links, which means I will make a commission at no extra cost to you should you click through and make a purchase."
My favorite source for many affiliate links is Share A Sale. To new bloggers I highly that you monetize your blog with ShareASale.
On the post, 44 of the Best Affiliate Programs That Pay the Highest Commission ShareASale isn't included in the list of the best affiliate programs. ShareASale's Affiliate program is easy to use and this post is going to provide an overview of how simple it is to find an affiliate program and join one of the many merchants they have available.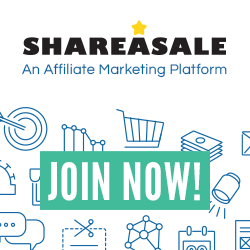 If you are reading this blog post, the chances are likely that you haven't signed up with them and you'll need to click on the blue Sign Up button.
New Users: Click on blue Sign Up & then select Affiliate Sign Up.
Existing Users: Navigate to Login (far right), and select Affiliate Login.
Step 1: Pop-up for login details
The Affiliate Account Creation screen will pop up and then go right to the screen (step 2) where you actually enter your information. Don't worry if it goes past this screen, you can always come back to it later take a snapshot of it you'd like.
Step 2: Affiliate Account Creation
You'll need to create a username and then create and confirm your password, and select your country. Once that is filled in, you'll click on Step 2 to acknowledge acceptance of the Privacy Policy and Terms of Agreement.
Step 3: Basic Creation
Provide some basic information
URL to your website
In what language is your website written?
Does your website have adult content?
Indicate your promotional strategies.
Since I only have one website I can't go any further and I'm moving on to searching for merchants. Before I forget to mention it, you'll need to provide your tax information (for pay purposes) and your pay information (how you want to get paid).
The number one Affiliate program that I would recommend to new bloggers is Tailwind.
Recommended Merchants
Tailwind – #1 Pinterest Scheduler
If you want to grow your Pinterest followers and/or bring more traffic to your blog this program will significantly give your blog a boost.
If you need an overview on how to use basics for Tailwind – click on Tailwind Basics. (Note: The program has had a couple of changes since this post was written, for the "current" version of Tailwind visit – The Ultimate Guide for using the improved Tailwind.
If you're interested in joining Tailwind, the trial period is based on 100 scheduled Pins. A major advantage to using is Tailwind is that Tailwind is a Pinterest and Instagram Partner.
Look at how your Pinterest boards can grow by viewing typical results for Pinterest users.
If you're on the edge of your seat and you're waiting to start your Tailwind trial, I'd like to welcome you to the Tailwind family.
Tailwind has developed a new program that allows you to create a batch of beautiful pins in no time at all. In less than a 2-hour time-frame, I was able to create 32 pins (about 1 pin every 4 minutes). This would have normally taken me a lot longer and the Tailwind Create program churned out a whole bunch of "suggested" pins for me to schedule.
If you want to be a perfectionist, you could ideally take a screenshot of the pin and make it in Canva. Sometimes, the pin has a little too much detail, but 9 times out of 10 I take the pin right out of Tailwind and schedule it as is (without making any modifications. If you're a blogger, I'd highly suggest that you check out this program.
Three other merchants that I recommend (in addition to Tailwind) for new bloggers are Monster Insights, LLC, Grammarly, and WP Online Support (for plug-ins). Bloggers are always wanting to show off their favorite and/or popular resources so all of these would be a good start.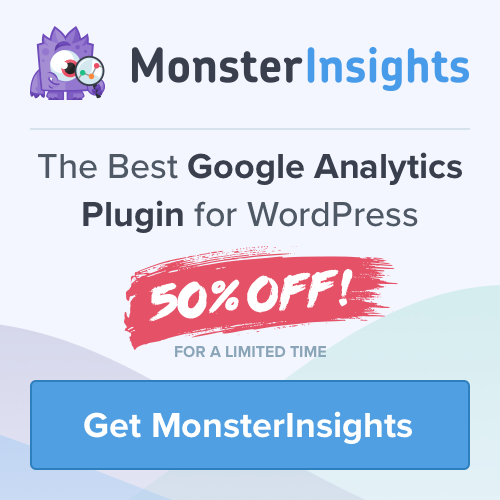 Dependent on the contents of your blog you can look at other merchants. For example, one of my biggest blog posts is Star Trek The Original Series List in order with more than 1,000 social shares. So I've signed up for Buycoolshirts, TV Store Online, and Hollywood Memorabilia. I can't tell you enough how important it is to have good blog content so that you can capitalize on different affiliate link ventures.
Search for Merchants
It's time to select your merchants. So you head over to the 2nd tab called Merchants and click on the one at the top called: Search for Merchants.
There are four principal ways to navigate finding new merchants:
1. Find Merchants – enter a name in the search box and click Go
2. Featured Categories buttons at the top and scroll them
3. Trending Merchants or
4. Jump straight down to a specific category that's within your niche and then let the hunt begin.
Join a Merchant
I wanted to use Tailwind as an example. But since I already have them I'll need to select another merchant so I can show you how to join a merchant.
I found another program that I should have recommended earlier and was surprised to find out that I hadn't joined them earlier – OptinMonster.
So once you find the merchant that you are interested, I'd suggest that you preview their site first, click on Join Program. Be sure to check the I have read and agree to the Program Agreement for Affiliates. Then for faster approval fill in the optional promotional method. (i.e. I plan to promote this merchant on my website and through Pinterest and Facebook). It takes about 1 to 2 days (normally) for approval. Once all the info is filled out, click Join This Program.
At this point, you're nearly done and you'll need to wait for an email to notify you of your approval or disapproval. I hope that you like this post and that it allows you to make some money for your blog.
Monetize your blog with ShareASale
Recommended links:
Ultimate Guide for using the improved Tailwind
Creating a new website – adding a new domain
Ten Mistakes that new bloggers make and how to correct them.
How to use Affiliate links to monetize your blog
Self-Reflection: Seven Months of useful Blogging insights to grow