Last Updated on April 13, 2022 by Scott Charleboix
In this post I'll explain how to become an SEO expert. What led me to this type of inquiry was a competitive analysis looking at keywords that are other bloggers are using to draw traffic to their site and I'm not. The two keywords that got particularly got my attention that I hadn't used were "How to become an SEO Specialist" and "How to become an SEO Expert".
If you look up the designation levels in SEO, a Quora search provides a whole slew of SEO titles:
SEO Trainee
SEO Executive
SEO Team Lead
SEO Analyst
SEO Consultant
SEO Specialist
Digital Marketing Specialist / Expert
SEO Strategist
SEO Technician
SEO Account Manager
SEO Director
How to become an SEO Expert
There's no "formalized" SEO Training to become an SEO expert; however, in an SEMRush SEO post called "How to Become an SEO Expert (What it Really Takes) they identified 8 steps that you must master to become an SEO Expert.
Before I even read the explanation for each of the respective areas, I did a self-reflection and indicated to the far right of each step with how I felt I have mastered each area to get an idea where I stand.
The "preliminary assessment" is that I'm at 87.5% of the way to becoming an SEO Expert.
Another article that I read called "The SEO Skill Level Spectrum – where do you Fall?" by Jenny Munn left me with a better sense of where I stand between the levels of Advanced and Expert SEO.
By Jenny's definitions of an Expert, there are two classifications: Beginner Expert and Advanced Expert.
"Beginner Expert: At this stage, you're confident you know almost everything about SEO. Or at least, you can figure it out. You may not have all of the answers, but you can get to an educated answer quickly. You're part of SEO forums or groups, and are using more advanced SEO tools. Google Search Console is your BFF.
Advanced Expert: When you reach this level, you realize that everyone's making things up. You become enlightened in the fact that you will be a student of SEO for life and you may go back down this spectrum of skills as SEO evolves and the changes may not stay in your grasp. You realize that you can stay a keyword research expert in one area, but regress to a linkbuilding "intermediate beginner" because you haven't built links in a few years in a scalable, white-hat manner."
After reading both articles I've deduced that I'm a Beginner Expert and I'm on the cusp of being an Advanced Expert. But I've got a little more to go before I can call myself an SEO Expert. In the past, I've been calling myself an SEO Enthusiast. The self-proclaimed title of Beginner Expert just doesn't appeal to me. Would you use that sort of title for yourself?
The SEMRush definition of becoming an SEO Expert by mastering the 8 steps previously identified is a better definition of how to become an SEO Expert. So I'm going to dig into some other posts to see what they have to say on the subject.
In Step 2: Develop the Core Skills, there's a brief outline of several core skills that you need to have to become an SEO marketing expert. The core skills to become an SEO Expert are:
Knowing how to do Keyword Research: Preferably, they use a professional keyword research SEO Tool like SEMRush, Ahrefs, Keysearch, or Ubersuggest.
Performing On-Page SEO optimization: – improving your Google search rankings
Coding basics: Knowing the rudiments of coding and standard SEO practices
Link Building / Making Backlinks: Links directing to your site "from other pages".
Content Marketing: Creating stellar content to generate backlinks.
Knowing how to do a Site Audit: The initial core skill identified was Content Audit, but I've changed it to Site Audit
Know each of the four pillars of SEO: Technical SEO, On-Page SEO, Off-Page SEO, and Content SEO.
Practice and know about Holistic SEO – the "big" picture of SEO.
Knowing how to do a Backlink Analysis / Audit: – part of doing a Competitor Analysis mentioned in Step 3.
Becoming a T-Shaped SEO Expert / Marketer – When I first read this term I honestly thought it was made up, but when you take a look at the structure of it, it falls into two of the elements I call in my post Ultimate SEO Roadmap to Learning SEO as Deepen your SEO Knowledge and Read and Keep up with SEO News.
In essence, it's very similar to a common term that the military uses to promote it's senior enlisted personnel that they call Breadth of Experience.
I looked at Step 5 to see if I've picked an area to home in my experience and they provided a list that's comprised of the items listed below.
· Link-building:
· Technical SEO:
· On-site content:
· Social media:
· E-commerce:
· Data and analytics:
· Email marketing:
On my website, I embellish using Holisitic SEO which encompasses nearly all of these items (with the possible exception of e-commerce) because I don't even know what e-commerce means.
The one item that eludes me from calling myself a full-pledged SEO Expert is the area mentioned in Step 7 of building a strong SEO network.
Although I follow several SEO Facebook Groups and actively participate in the discussions, this is an area that I'd like to see a bigger pool of participants (i.e. getting e-mails from SEO Experts addressed to me in an e-mail asking questions).
I've got more than 500 incoming links to my Ultimate SEO Roadmap to Learning SEO post but the thing lacking in this last elusive step to calling myself an SEO Expert is the lack of networking with other SEO experts (via e-mail). I'm being overly critical on myself but I'm trying to take an honest assessment before I call myself an SEO Expert.
I do get e-mail messages from the SEO sites that I've subscribed or have followed their Facebook Group, but I'm personally looking for a step over and above in this arena.
Out of curiosity I wanted to look at three more posts that discuss how to be an SEO Expert especially since they are predominately strong in the SEO field.
The first two discuss becoming an SEO Expert and the last post from Brainstation discusses becoming an SEO Specialist. That way we can see what's the difference between an SEO Specialist and a SEO Expert.
On the Backlinko article called How to Become an SEO Expert in 2022 I was expecting to see a very vast difference between an SEO Expert and a SEO Specialist. However, the terms are actually interchangeable that they both mean that it's someone who's trying to optimize a website in order to get higher search engine ranking results. Or put a little more simply, they know how to get juice out of the search engines to draw incoming traffic.
As I mentioned earlier one of the steps that you need to master to become an SEO Expert is learning how search engines work. This is extremely important for SEO Experts to master because Google recognizes "Authority" on websites by looking at the contents of the page.
Conversely, they also measure the authority (referred to as the Domain Authority (DA) Score by looking at your links.
When Google looks at your site, these two images help illustrate Google measuring the factors of "authority" and "quality".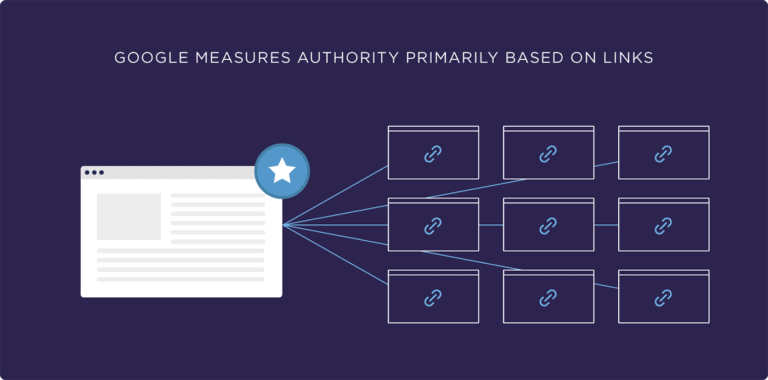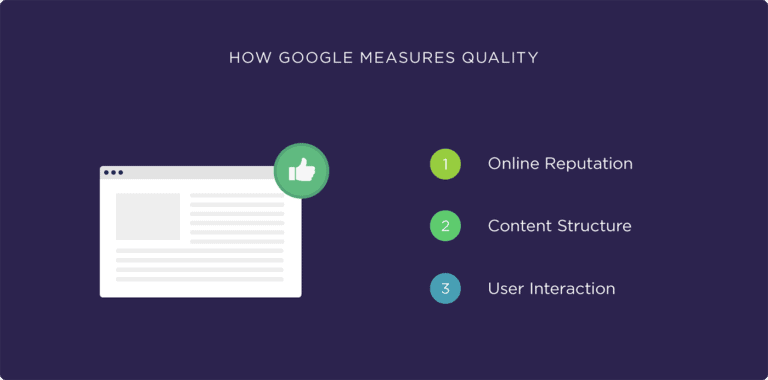 If you've been following my posts, you know that I've previously discussed the four pillars of SEO which are important to help build your SEO foundation. Brian Dean is at the forefront of the SEO industry, and he articulated in his post that there's actually five keys of SEO to master as opposed to four that I have mentioned earlier.
Just to quickly repeat the four pillars of SEO so that you don't have to go and scrounge them up, they are: Technical SEO, On-Page SEO, Off-Page SEO, and Content SEO.
Brian Dean calls these the "Master" keys that he discusses in Chapter 3 of How to Become an SEO Expert in 2022.
This graphic doesn't do much to capture my attention (because I quickly can't tell what they – the 5 keys) – are from the image. These five (5) topics are the most important topics in the world of search engine optimization and are necessary if you want to become an SEO Expert.
Brian is really good at SEO and that's where he excels. But his graphics (at least in this image) aren't the best so I'm going to improve this image to make it better and have it stand out more.
Before I begin to make the image, I'll need to gather the five (5) keys of SEO which are:
1). Finding and Choosing Keywords – Keyword Research
2). Content Marketing – Content SEO
3). Optimizing Content – On-Page SEO
4). Technical Optimization – Technical SEO
5). Link Building – Off-Page SEO
#1 Keyword Research – to learn more about Keyword Research visit Backlinko's Keyword Research Guide that gets updated on an annual basis
#2 Content Marketing – you can't rank in Google unless you have great content.

For Content SEO I'm providing two recommended posts for you to review:
SEO Content: Complete Beginner's Guide from Backlinko and
The Beginner's Guide to Content Marketing from Moz.
#3 Optimizing Content – view the Brian Dean video below
#4 Technical SEO – In no particular order, here's several links to technical SEO posts to get you pointed in the right direction
#5 Link Building – Part 2 of the Ultimate SEO Roadmap to Learning SEO discuses Growing your Link Building. Don't get stressed out about link building. Once you start providing great content to your blog post, people will "naturally" start linking to your blog.
Chapter 3
If you're serious about becoming an SEO Expert, there's five (5)
"Master Keys" that you need to know about.
They're the five most important topics in search engine optimization (SEO).
You'll have more success at SEO if you fully under these five "core" keys.
1). Finding and Choosing Keywords – Keyword Research
2). Content Marketing – Content SEO
3). Optimizing Content – On-Page SEO
4). Technical Optimization – Technical SEO
5). Link Building – Off-Page SEO
Conclusion:
On my morning daily ritual run to McDonalds for a cup of coffee and a breakfast sandwich I was giving this post some considerable thought in regard to my SEO classification. I don't want to go and change what I've written earlier, so I'll just provide it here.
I had indicated that my preliminary SEO assessment to the SEMRush description of an SEO Expert is 87.5% and Jenny describes two types of SEO Experts (Beginner and advanced SEO Experts). Purely because of what I was describing with my networking where I want to show improvement I'm giving myself a promotion from the title I held earlier called SEO Enthusiast to Beginner Expert SEO.
It's akin to when I was in the military that if you had the rank of Staff Sergeant, Technical Sergeant, or Master Sergeant, it was okay to be called Sergeant. My point is that I'm now an SEO Expert and my personal goal is to achieve the higher level of Advanced Expert SEO.
There's a course I've already taken and passed in Yoast for SEO. The Ahrefs Academy also has a Certification Course for SEO called the Ahrefs Certification Course. Note: The certification course is currently in beta. All of the course materials are available to Ahrefs users and a certification exam will be added in the future. So at this time, you can study the materials and then later take the certification exam (once it's available). At the moment, Ahrefs doesn't have an indication of when the certification exam will be ready. There response to my query was "So sorry, at the moment there isn't an estimated time disclosed."
I hope that you've liked this post and that the one thing to take away from this article if you want to become an SEO Expert is to master the 5 keys of SEO.