Last Updated on October 22, 2021 by scottkandh
Back in the day when I was a kid there was nothing better to do than on a Saturday morning and watch the Saturday morning cartoons. This Blogtober post from 2020 shows my Top 10 favorite cartoon shows as a kid.
This post contains affiliate links, which means I will make a commission at no
extra cost to you should you click through and make a purchase."
Shop for Cartoons Checks at ChecksUnlimited.com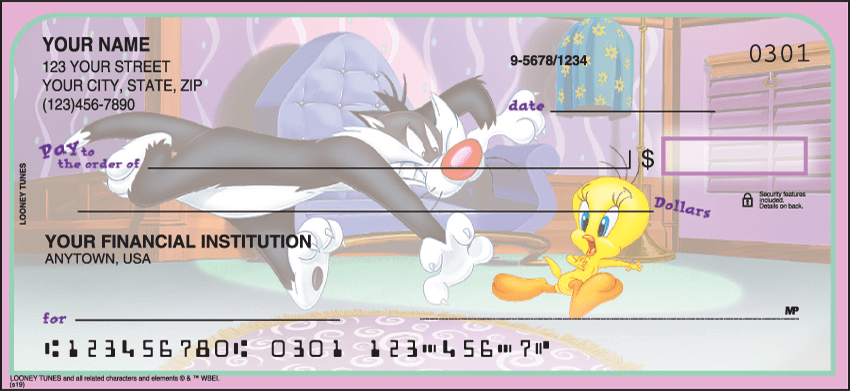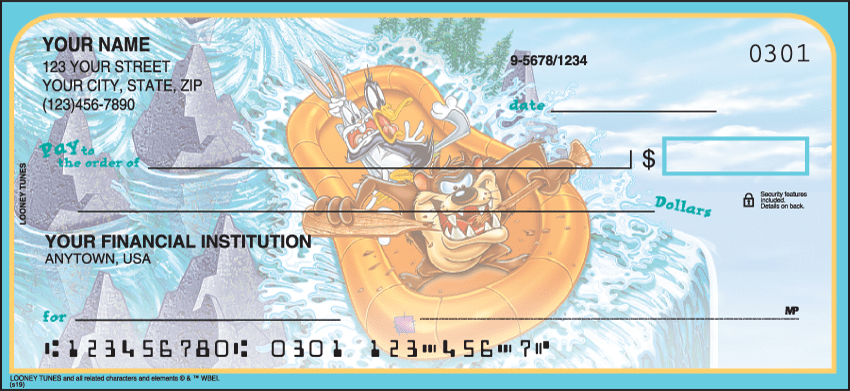 Shop for Scooby Dew Checks at ChecksUnlimited.com
At the top of my list is Scooby Dew. I really enjoyed the animation on the show and looking forward to all of the ghoulish creatures that they would encounter to solve a mystery. Plus the beginning of the cartoon has such a great intro with Scooby Dew, where are you?
Johnny Quest was one of the first action heroes that I would watch. At the time, I was relatively the same age as Johnny Quest so that's why watching the show (when I was a kid) was so much fun.
Although Mel Blanc is on my list for favorite cartoons, he was the voice of many animated cartoon characters. Listening to him doing impressions of the various cartoon characters he created is why I like to listen to people's voices (i.e. for when I'm watching a show, can I recognize their voice).
One of the best Tweety and the cat episodes is Hyde and Go Tweet when Tweety turns into a Jekyll and Hyde Tweety. I can't recollect any of my favorite episodes from the other cartoon shows. But I did get a kick out of Yogi saying to Boo Boo: "Watch me pull a rabbit out of my hat" or "Hey, Boo Boo."
Top 10 favorite cartoon shows as a kid.
Scooby Dew
Johnny Quest
The Road Runner
Yogi Bear
Tweety and Sylvester (Hyde and go Tweet)
Marvin the Martian (Bugs Bunny Show)
The Flintstones
The Man of a Thousand Voices – Mel Blanc
Super Friends (Batman, Superman, Aquaman, etc.)
Space Ghost
Here are some more posts for you to look at:
October 1st – What is Blogtober? Blogtober Challenge 2020
Oct 2 – Day 2 – Halloween Movies Bucket List
Oct 3 – Day 3 – Top 20 Lighthouse Photos
Oct 4 – Day 4 – Fall Colors in the State of Wisconsin
Oct 6 – Day 6 – Top 10 Norman Rockwell Paintings
Oct 7 – Day 7 – Top 10 Jack Vetrianno Paintings
Oct 8 – Day 8 – Top 10 Favorite Time Travel Movies
Oct 9 – Day 9 – Top 10 Big Bang Theory Favorite Episodes
Oct 10 – Day 10 – Favorite Big Bang Theory Character
Oct 11 – Day 11 – Top 5 Reality TV Shows
Oct 12 – Day 12 – Top 10 Favorite Television Shows as a kid
Oct 13 – Day 13 – 15 Pinterest Boards = 1,178 Group Boards
Oct 14 – Day 14 – Top 10 DC Super Heroes
Oct 15 – Day 15 – Top 10 Marvel Super Heroes
Oct 16 – Day 16 – Top 20 Great Images from around Pinterest
Oct 17 – Day 17 – Meow! Cats Only
Oct 18 – Day 18 – Favorite Funniest Moment that makes me laugh
Oct 19 – Day 19 – Mary Ann or Ginger?
Oct 20 – Day 20 – Favorite Place I ever visited Cairo Egypt
Oct 21 – Day 21 – Top 50 Greatest Movies
Oct 22 – Day 22 – Thomas Kinkade Paintings – The Painter of Light
Oct 23 – Day 23 – Top 10 Favorite Faith pins
Oct 24 – Day 24 – Top 10 Favorite Chess pins
Oct 25 – Day 25 – Top 20 Favorite "Viral" pins from Pinterest
Oct 26 – Day 26 – Top 20 "Creative" photos from Pinterest
Oct 27 – Day 27 – 50 Free Tips and Tricks for Bloggers
Oct 28 – Day 28 – Top 50 Best and Funniest Coffee cup pins
Oct 29 – Day 29 – Top 20 Ways to manage your money
Oct 30 – Day 30 – Top 40 Fall Decor pins for the upcoming Holidays
Oct 31 – Day 31 – Happy Halloween