Last Updated on January 3, 2022 by Scott Charleboix
This blog post, 50 Free Tips and Tricks for Bloggers provides a glossary of 50 Free Tips, Tricks, and Suggestions for Bloggers. I know that this is not the way that a blog is normally not written.

PinArtwork – Learn to Start blogging here at PinArtwork, including how to grow your blog with Pinterest and/or Search Engine Optimization (SEO) tools and plug-ins. At PinArtwork, I'll provide you with suggestions, tips, and ways for new bloggers on how to start blogging and how to start a blog and make money. My blog is principally blogging for beginners but with all the wealth of information I have on my blog, you're likely to find everything you need.
The reason for this particular format is to provide you with a ready reference so that when you're looking for a particular topic, you'll be able to find the answer somewhere within one of these glossary items.
Think of this post as your new Blogging / Pinterest Glossary or Index.
This post contains affiliate links, which means I will make a commission at no extra cost to you should you click through and make a purchase.

50 Free Tips and Tricks for Bloggers
Before I forget, I wanted to point out that this pin (pictured below) called Use the tips from 40 blogs to bring traffic to "your" blog is a blog post that I wrote that I scrutinized three prior posts/pages (approximately 200 blogs/websites, and/or Pinterest Boards – listed at the bottom of the post) to determine the best 40 Awesome Blogs that will help you Grow your blog in 2021.
In Tailwind, this is one of my top pins with 26 repins. The easiest way to find it in my Tailwind is to do a search and simply type 40 and it'll probably be the 4th pin or so.
I would greatly appreciate your help to repin this in my Tailwind account at (see above for how to find it):
https://www.tailwindapp.com/tribe/join?h=KNWbtYlbqCwZOX

1. About Me Page
3. Analytic Programs for your blog
I recommend that you get each of these two free programs to analyze your blog in terms of page views, bounce rate, and more.
a. Google Analytics – Join 2,000,000+ Professionals who use MonsterInsights to Grow their Business with Confidence.
b. Jetpack – Safer. Faster. More traffic. Security, performance, and marketing tools made for WordPress sites by the WordPress experts. This program has so many free facets and utilities to help monitor your blog's statistics and improve your blog's traffic and optimize your images (all for free).
How to create a successful business through your blog. Social media
strategies, organizational tools, etc. Create a better blog and business.
When people first decide that they want to write a blog there seems to be a common thread. "What am I going to blog about? This board helps in that endeavor to have pins that give you suggestions, tips, ideas, blog post ideas, and inspire you as you develop your blog. Interested in starting a specific type of blog? Go to the board: How to start a Blog.
A Group Board for Blogging for interior designers – how to grow and monetize your blog, useful tips, ideas, books, tutorials.
A place to share your blogging tips, tricks, and advice!
8. Bounce Rate (lower your bounce rate).
This Pinterest board displays pins related to branding your website, branding your blog, or branding your Pinterest boards. Using strong branding can really make a difference on your Pinterest Boards.
A program for designing logos and pins (for Pinterest). If you're a new blogger, this is a must-have program. Try Canva Pro free for 30 days.
Instructions to claim your website for Pinterest. A useful plug-in to install the necessary code to your website is Insert Headers and Footers Plug-in.
12. Comments / Backlinks
13. Contact Me Page pins
This board contains pins for suggestions to improve your "Contact Me" Page. (link removed, no longer available).
The Disclaimer Generator can create a disclaimer for your website in two easy steps. You can download the generated disclaimer to your computer as a HTML file or you can link to the free hosted disclaimer page.
Pins that are useful to build up your Blog's subscribers.
Grow your e-mail list of people that want access to your blog posts. It's important to grow your e-mail list by providing e-mail newsletters, a welcome series (manual or automated). One of the best tools to create your e-mail list is through a great program called ConvertKit.
You can set up landing pages or pop-ups for people to provide their name and e-mail in exchange for freebie printables or other items.
This board represents pins from which you can go to get free stock images for Pinterest to bring traffic to your blog.
Grammarly is a program used to edit and proof your grammar (while online). I highly recommend this program for new bloggers for it's checking of your spelling and punctuation (i.e., especially for the use of commas).
22. Group Boards to Join (for Pinterest)
Pins with instructions for how to easily start a website and earn money with step-by-step instructions for beginners.
Pins to help grow your blog, improve the percentage of your Social Shares, and Pinterest Pinning Strategy to help grow your Pinterest followers.
This board is pins that describe: How to start various blogs such as: travel, food, health, lifestyle, etc.. That way you don't have to hunt around too much to find the blog your trying to build.
26. Keyword Bank (for Blogging and/or Pinterest)
27. Keyword Research for Bloggers (no longer available)
29. Lead Magnet
63 Point Checklist for Optin form
☒ Optin Monster and ☐ Constant Contact
Grow your blog from Google Analytics – Monster Insights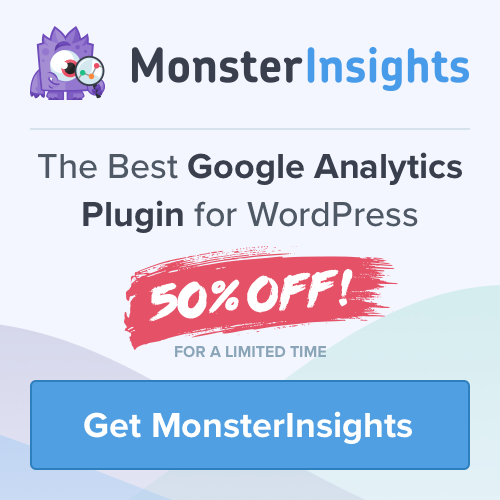 30. Online Course
31. Pinterest
32. Platforms (for Online Courses)

Claim your website (instructions)
Not everyone knows how to make a Privacy Policy agreement, especially with CCPA or GDPR or CalOPPA or PIPEDA or Australia's Privacy Act provisions. If you are not a lawyer or someone who is familiar to Privacy Policies, you will be clueless.
Some people might even take advantage of you because of this. Some people may even extort money from you. Access the link above to copy and paste into your website.
35. Recommended Plug-ins:
In the link below …, if you simply want to install the recommended plug-ins I've already suggested (below the pin), you can go right to their download page.
☒ All in One SEO * ☒ Yoast Plug-in (pick one of these two
SEO Programs)
☒ Akismet Anti-Spam * ☐ Constant Contact * ☐ Google
Analytics *
☒ Milo-Tree Pop-up * ☐ PI Button *
* Suggested plug-ins
36. Recommended Online Pinterest Courses / Tools
37. Search Engine Optimization (SEO)
38. Search the Internet for Blogging Plans
How to Create a Bangin' Blog Business workbook – Melyssa Griffin
Blogging Course Workbook – Allison Lindstrom
Ultimate Pinterest Planning Calendar – from Simple Pin Media
39. Setting up your blogging platform ( a domain) –
40. SMART Goals
41. Social Media


☒ Facebook ☒ Facebook Business page ☒ Facebook Groups
☐ Twitter ☐ Instagram
42. (20) Stock Image websites for Free
43. Suggested pages on your blog to setup
☒ Home ☒ Disclaimer ☒ Privacy ☒ About Me
☒ Blogs (especially for static websites) ☒ Terms and Conditions
44. Tailwind (for Pinterest users)
45. Templates (for Pinterest)
Every website needs a Terms and Conditions. Even if your website is not for your business or any commercial structure, you will be better off with a Terms and Conditions agreement.
All websites are advised to have their own agreements for their own protection.
47. Terms to know for WordPress
48. Themes – Find the perfect theme for your WordPress website.


☒ WordPress – Nearly 8,000 WordPress Themes to choose from.
48. Web Traffic
49. Widgets
a. Optin Monster (See Lead Magnet)
50. Viral pins (for Pinterest)
Here are some more posts for you to view on my website:
Blogging Basic Series – Most of the blogs from my website arranged within categories
October 1st – What is Blogtober? (this post!) Blogtober Challenge 2020
Oct 2 – Blogtober Day 2 – Halloween Movies Bucket List
Oct 3 – Blogtober Day 3 – Top 20 Lighthouse Photos
Oct 4 – Blogtober Day 4 – Fall Colors in the State of Wisconsin
Oct 5 – Blogtober Day 5 – Top 10 Favorite Cartoon shows as a kid
Oct 6 – Blogtober Day 6 – Top 10 Norman Rockwell Paintings
Oct 7 – Blogtober Day 7 – Top 10 Jack Vetrianno Paintings
Oct 8 – Blogtober Day 8 – Top 10 Favorite Time Travel Movies
Oct 9 – Blogtober Day 9 – Top 10 Big Bang Theory Favorite Episodes
Oct 10 – Blogtober Day 10 – Favorite Big Bang Theory Character
Oct 11 – Blogtober Day 11 – Top 5 Reality TV Shows
Oct 12 – Blogtober Day 12 – Top 10 Favorite Television Shows as a kid
Oct 13 – Blogtober Day 13 – 15 Pinterest Boards = 1,178 Group Boards
Oct 14 – Blogtober Day 14 – Top 10 DC Super Heroes
Oct 15 – Blogtober Day 15 – Top 10 Marvel Super Heroes
Oct 16 – Blogtober Day 16 – Top 20 Great Images from around Pinterest
Oct 17 – Blogtober Day 17 – Meow! Cats Only
Oct 18 – Blogtober Day 18 – Favorite Funniest Moment that makes me laugh
Oct 19 – Blogtober Day 19 – Mary Ann or Ginger?
Oct 20 – Blogtober Day 20 – Favorite Place I ever visited Cairo Egypt
Oct 21 – Blogtober Day 21 – Top 50 Greatest Movies
Oct 22 – Blogtober Day 22 – Thomas Kinkade Paintings – The Painter of Light
Oct 23 – Blogtober Day 23 – Top 10 Favorite Faith pins
Oct 24 – Blogtober Day 24 – Top 10 Favorite Chess pins
Oct 25 – Blogtober Day 25 – Top 20 Favorite "Viral" pins from Pinterest
Oct 26 – Blogtober Day 26 – Top 20 "Creative" photos from Pinterest
Oct 28 – Blogtober Day 28 – Top 50 Best and Funniest Coffee cup pins
Oct 29 – Blogtober Day 29 – Top 20 Ways to manage your money
Oct 30 – Blogtober Day 30 – Top 40 Fall Decor pins for the upcoming Holidays
Oct 31 – Blogtober Day 31 – Happy Halloween